Transitions Manager - Storage Property Acquisitions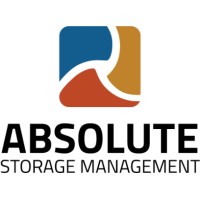 Who are we?
Absolute Storage Management, Inc is a leading provider of self-storage solutions in the United States, specializing in third-party facility management for owners and operators of self-storage properties.
Who We Are Looking For:
A Transitions Manager, with at least 3-5 years of experience in the storage industry, preferably with experience in property acquisitions. The position requires the ability to travel by car/plane up to 60%. Travel requirements include new property takeovers, onsite property visits, property owner meetings, team meetings, company meetings, and industry-related events. The position is remote but requires travel to all our sixteen operating states based on the location of new properties.
Why Choose ASM?
At Absolute Storage Management, our team members are like family. Supported by our core values, we have created a culture that encourages and fosters respect, inclusion, collaboration, and training & development. Our team members love Absolute's We Care culture, entrepreneurial and flexible work environment, ability to work independently and grow themselves, and the properties they manage to be the best they can be.
Regional Manager Benefits Include:
Cell phone reimbursement
Remote work w/ office internet reimbursement
Mileage reimbursement
Education reimbursement
401(k) with 4.5% company match
Health/Dental/Vision/Life Insurance
Paid vacation, sick time, and company holidays
Discount on storage units and retail items
About the Position:
Reporting to the Chief Business Development Officer, as part of the New Business team, the Transitions Manager will be responsible for onboarding new properties beginning after the sales process is complete, through the first ninety days under the management contract. In this role, the team member is responsible for ensuring a smooth and accurate transition based on ASM policies, procedures, and processes.
Primary Functions:
Remain aware of all properties within the pipeline
Develop a relationship with the property owner and ensure smooth onboarding of the management company
Collaborate with all ASM departments to set up the property onboarding including accounting, payroll, technology, marketing, etc.
Collaborate with accounting to work through the setup and transition of utilities
Work with accounting to work through the setup of all property utilities and accounts
Interview and hire new candidates prior to the property take over, or work with recruiting to internally post/transfer current team members interested in the open positions
Scheduled new hire training for new team members and/or provide onsite training as needed
Order all property materials and supplies to prepare for property onboarding
Set up all required property vendors
Based on property type, work with contractors and vendors to ensure property is ready to open at time of takeover
Work directly with technology to ensure the property systems and functions are set up at time of take over
Provide all reports and data to internal departments in preparation for a property takeover
Work directly with payroll to ensure the property location is set up and prepare for payroll expenses in advance of the takeover date
Travel to the property the day before the acquisition and remain onsite until the property takeover is complete
Complete takeover checklists and any other tasks assigned within Salesforce
Set up and complete all marketing required for the new property
Continuously collaborate and communicate with the property owner throughout the transition keeping them informed
Work with CBDO and New Business Assistant to ensure the property has a complete budget
Enter all data into Salesforce and maintain accurate Salesforce data throughout the takeover and transition to permanent Regional Manager
Following the takeover, manage the property as the Regional Manager for the first ninety days to ensure the property set-up is complete, the team is trained, and all property functions are running smoothly. During the first ninety days, the following will be complete:

Provide daily support for the onsite team members at the properties assigned during the first ninety days
Manage the property schedule to ensure proper coverage
Work onsite at the property, as needed
Be the primary point of contact for all issues that arise that the property
Ensure the onsite team is fully trained, in collaboration with the Training Department
Travel to be onsite at the property at least 1-2 times per month for the first three months, travel may be more and should be determined as needed

Following the completion of ninety days, work with the assigned Regional Manager to complete the property transition ensuring that all information is transferred over, owner is contacted, and introductions are made, team introductions are complete and an onsite visit with the new Regional Manager has been complete
Maintain an elevated level of organizational skills to provide complete knowledge and information transfer to the new Regional Manager, following the first ninety days
Continuously work to develop and improve the onboarding checklists and timelines to improve efficiency and excellence in the transition and onboarding process
Collaborate with Reginal Directors, VP of Operations and ASM Executive Team by providing updates on property onboarding status and any onboarding concerns throughout the first ninety days.
As needed and assigned, assist the operations team with property exits including completion of due diligence reports, providing support both virtually and onsite
Assist the operations team with onsite support at properties, as needed
Meet onsite and in-person with the new business team, as directed
Attend all operations meetings both in-person and virtually
Schedule and attend frequent meetings with operations to provide feedback on property status
Attend tradeshows, as assigned
Maintain an elevated level of professionalism, positivity, and display company Core Values always
This position may be assigned 1-3 permanent properties to manage as a Regional Manager – see Regional Manager job description for full duties and responsibilities.
Other duties as assigned
Required Skills/Abilities:
Bachelor's Degrees in Business Administration or other related degree preferred but not required
Minimum of 3+ years of self-storage management experience required, specifically with experience related to property onboarding and transitions
Excellent verbal and written communication skills, including ability to effectively communicate with internal and external customers
Excellent organizational and time management skills
Excellent computer proficiency (MS Office – Word, Excel and Outlook)
Must be able to work under pressure and meet deadlines, while maintaining a positive attitude and providing exemplary customer service
Ability to work collaboratively with several departments and the ability to work independently and to carry out assignments to completion within parameters of instructions given, prescribed routines, and standard accepted practices.
Education and Experience Requirements:
The ability to lift up to 50 pounds
The ability to sit for prolonged periods of time working at a desk on a computer
The ability to constantly operate a computer and other office equipment
The ability to communicate, converse with and express information in person, by phone and through other technology
The ability to travel by car or plane up to 60% of the time
The ability to operate a vehicle
The ability to maintain a regular and punctual schedule