Marketing Success Manager - Remote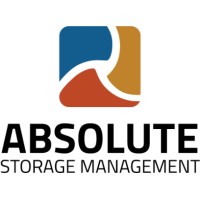 Who are we?
Absolute Storage Management, Inc is a leading provider of self-storage solutions in the United States, specializing in third-party facility management for owners and operators of self-storage properties.
Who We Are Looking For:
A marketing professional, no experience required, for a remote role. The position requires the ability to travel by car/plane. Candidates located in the Memphis, TN 38016 area preferred, but open to other areas depending on experience.


Why Choose ASM?
At Absolute Storage Management, our team members are like family. Supported by our core values, we have created a culture that encourages and fosters respect, inclusion, collaboration, and training & development. Our team members love Absolute's We Care culture, entrepreneurial and flexible work environment, ability to work independently and grow themselves, and the properties they manage to be the best they can be.
Benefits Include:
Cell phone reimbursement
Remote work w/ office internet reimbursement
Mileage reimbursement
Education reimbursement
401(k) with 4.5% company match
Health/Dental/Vision/Life Insurance
Paid vacation, sick time, and company holidays
Discount on storage units and retail items
Pay Rate: 40k
Primary Functions of the Position:
Drive marking objectives by managing property marketing campaigns and hosting property training calls

Coordinate the planning and execution of online and offline marketing initiatives, integrating online and new media, email, print, direct mail, social media, company websites, SEM/SEO strategy development, brand awareness and drip marketing initiatives for associated properties.
Submit monthly reports to assigned supervisors
Responsible for property designated disposition and acquisition tasks
Create and manage properly level communications, trainings, support etc.
Develop and present training materials to the operations team and at a property level, as directed by Supervisor
Drive participation and assist with development of property-level marketing program
Oversight or assistance in a variety of vendor relationships to improve the performance of vendors
Recommend changes to current operating processes and procedures
Create, monitor, and respond to marketing thread on Marketing Teams channel
Prepare, create, and communicate reports to gain executive approvals and drive team member engagement
Attend required operational meetings as directed by Supervisor
Maintain compliance with all company policies and procedures
Perform other related duties and complete projects as assigned by Supervisor
Displays Core Values of: Leadership, Teamwork, Integrity, Excellence, Dedication, Communication
Team Member Supervision:
There are no supervisory responsibility within this position.
Property Related Management:
Must be able to speak publicly for presentations
Excellent verbal and written communication skills, including ability to effectively communicate with internal and external customers
Excellent computer proficiency (MS Office – Word, Excel and Outlook)
Must be able to work under pressure and meet deadlines, while maintaining a positive attitude and providing exemplary customer service
Demonstrate ability to work both independently and in a team environment, and excellent interpersonal skills to engage with complex multicultural cross-functional teams in order to achieve business objectives
Ability to work independently and to carry out assignments to completion within parameters of instructions given, prescribed routines, and standard accepted practices
Exhibit leadership qualities – A "can-do" perspective, confidence, a strong work ethic, effective communication skills, excitement to learn, action-oriented, and a strong attention to detail
Lead cross-functional initiatives with sales, marketing, business operations, and executive leadership within tight deadlines
Excellent problem-solving skills to work through multi-step projects to completion
Excellent critical thinking skills in order to see "big picture" concepts and help identify areas for improvement
Excellent project management skills to maintain project status and continue projects towards completion
Excellent data analysis skills for report compilation and identifying trends
Education and Experience Requirements
Bachelor's degree preferred or equivalent work experience
Client management in marketing agency preferred
Training and presentation experience preferred
Experience with InDesign highly preferred

1-3 year of marketing and sales experience preferred