Regional Manager - Self Storage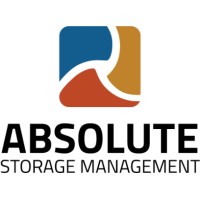 Who are we?
Absolute Storage Management, Inc is a leading provider of self-storage solutions in the United States, specializing in third-party facility management for owners and operators of self-storage properties.
Who We Are Looking For:
A Regional Manager, with at least 3-5 years of supervisory experience in the storage industry, to oversee the Chicago, St. Louis and Kansas City markets. This includes oversight and management of up to ten properties. The position requires the ability to travel by car/plane up to 60 percent. Travel requirements include monthly property visits, property owner meetings, team meetings, company meetings, and industry-related events. Candidates must live in the St. Louis, MO or Chicago, IL area as this territory requires significant travel within this area. The base salary for the role is between $50,000-$60,000k/year plus bonus/incentive.
Why Choose ASM?
At Absolute Storage Management, our team members are like family. Supported by our core values, we have created a culture that encourages and fosters respect, inclusion, collaboration, and training & development. Our team members love Absolute's We Care culture, entrepreneurial and flexible work environment, ability to work independently and grow themselves, and the properties they manage to be the best they can be.
Regional Manager Benefits Include:
Cell phone reimbursement
Remote work w/ office internet reimbursement
Mileage reimbursement
Education reimbursement
401(k) with 4.5% company match
Health/Dental/Vision/Life Insurance
Paid vacation, sick time, and company holidays
Discount on storage units and retail items
About the Position:
Reporting to a Regional Director, the Regional Manager, is the first-line representative to a defined set of properties and their managers within an assigned region. The Regional Manager's primary responsibilities are to ensure their assigned properties meet the budget and sales goals, comply with marketing and sales campaigns, and is responsible for ensuring the property is staffed, maintained, and runs smoothly within the guidelines and policies of the company. In addition to the oversight of the assigned properties, the Regional Manager is responsible for the continued training, development, team member staffing, and retention and team member morale, within their property region.
Primary Functions of the Position:
Team Member Supervision:
Ensures property coverage by completing a property schedule and working with the team on coverage and staffing, as needed
Collaborates with the Recruiting and HR team to interview and hire new team members
Collaborates with the Training team to ensure all team members are trained and developed according to company standards
Consistently works with the property team members to develop them and facilitate their growth within the company
Collaborates with the HR team on any performance-related issues as defined in the Absolute Storage Management company policies and guidelines
Provides performance reviews annually, ensuring completion of a timely submission with reviews and feedback
Guide, assist and support the property team in their day-to-day questions, concerns, and any property related issues
Sets high expectations for excellent customer service and holds their team accountable
Lead weekly team meetings to ensure the property teams are being provided updates on company policies, procedures, and training. Utilizing this time to develop the team and incorporate team member growth, development, and team building.
Consistently applies and ensures that Absolute Storage Management policies and procedures are followed
Ensures that the team members are working within the core values of the company
Consistently leads the team within the We Care culture
Property Related Management:
Visits each assigned property within their region at least once monthly. This visit will be onsite and in-person and may require travel by plane/car.
A property audit and completion of a property visit checklist
Training, development, and relationship building with the property team member
Reviews of all property level report with the onsite team member, reviewing that current revenue and budget are being met
Audits the property financials, cash drawer, and petty cash
Inspects properties to ensure the highest standards are maintained; evaluates maintenance, grounds, and housekeeping operations
Completion of the property maintenance checklist, and ensure completion of the maintenance projects
Ensures that cleanliness standards are met in the office, restrooms, grounds, and vacant units are cleaned on a timely basis by property team
Review property maintenance and Cap-X projects to view status, and report results back to property owner and Absolute Storage Management operational leadership
Additional property visits may be done virtually throughout the month. Continued contact including email, phone and through Teams is required.
Work with Absolute Storage Management leadership and property owners to ensure the following:
Preparation of annual operating and capital budgets.
Monitors and makes recommendations on budget performance and prepares monthly summary report to property owners.
Ensures that the properties are operating within prescribed budgets regarding expenses and revenue and recommends improvements when/where needed.
Communicates operating results by submitting accurate and timely reports and furnishing financial information as requested.
Regularly meets with property owners to provide updates on the status of their asset – this may include both onsite and virtual meetings, as directed by the property owner
Build solid, positive, and professional working relationships with the property owners
Work with the property owner to discuss property needs, additional expenses, or lead property improvements, as directed by the property owner